91-year-old woman, three pets dead after Middleburg fire | News
MIDDLEBURG, Fla -- A fire that broke out at a Middleburg mobile home Wednesday has claimed the lives of a 91-year-old woman and three pets, and put another person in the hospital.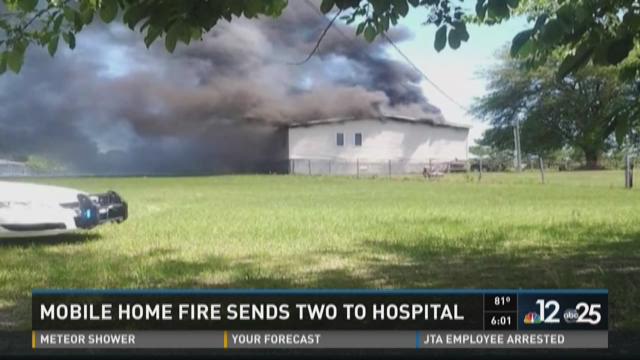 Clay County Sheriff's spokesperson Mary Justino toldFirst Coast News the fire started on Nighthawk Lane in a rural part of Middleburg.
On Thursday morning, Catherine Johnson succumbed to her injuries in the hospital, Justino said. Johnson had initially escaped the fire but went back inside to retrieve her belongings and was injured in the process, according to CCSO.
Her son and husband survived. Two CCSO officers were also treated for smoke inhalation, but not hospitalized.
Some roads in the area were blocked off as firefighters worked to control the scene and investigate what caused the blaze. Officials say there is no reason to believe the fire is suspicious.
CCSO will investigate Johnson's death while the State Fire Marshal's Office is looking into the cause of the fire.